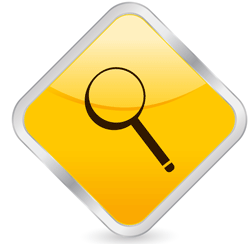 Companies large and small use Portal Pro® to quickly manage exclusion searches. Our clients range from large hospital systems to small physician groups and downstream vendors.
Using Portal Pro® is easy. You can upload and update lists of values from a spreadsheet or create and maintain lists within the software. Scan your entire list across your selected databases with the click of a button, and manage investigations all within the portal. Portal Pro® remembers your work month-to-month, so you don't have to look at the same hits month after month.
Efficient. Effective. Affordable. That's Portal Pro®!
Portal Pro® Includes:

Searches individuals AND entities

Includes federal and state exclusion databases.
(Show me a complete listing)

Bulk data imports and searches

Bulk updates: synchronize lists with fresh imports!

Up to five administrator and user logins (additional are $10/mo)

Includes two "lists" or sets of scan values (additional are $10/mo)

Advanced exportable reports
(Show me an example)

Mark "hits" as false positives to efficiently manage future searches

Add notes to hits

Automated audit trail (if it's not documented, it hasn't been done!)

Settings to choose which exclusion databases to include in your scans

An intuitive web-based interface

Available immediately after checkout

Money back guarantee*
Portal Pro® requires users to accept our standard terms of service upon signup. Any required deviations will require a Portal Pro+ subscription. Please contact us for details.
Portal Pro® is licensed only to the business specified at signup. The software, its outputs, or derivative works may not be copied, redistributed, or resold.
Option 1:
Monthly Subscription
$39.95 (recurring monthly)

Automatic monthly batch searches

Automated monthly search result email
Option 2:
Annual Subscription
$479.40 (annually)

Automatic monthly batch searches

Automated monthly search result email
Option 3:
30 Day All-Access Pass
$99.95
This option is designed for organizations that only wish to perform annual, bi-annual, or quarterly exclusion verifications.
After 30 days:

Your account changes to a
Free Portal™
service

All single search history is retained and accessible

All subsequent Free Portal™ searches are seamlessly integrated with your Portal Pro® search history

Renew a 30 Day Pass at any time to perform additional bulk searches!
Learn More About Portal Pro® By Viewing These Videos!



* Your Portal Pro account will be activated immediately after checkout. To be eligible for a refund, cancellations must be requested within the earlier of: 5 days of the original purchase date; or before the first 100 searches are completed. We only issue refunds to the payment method used at the time of checkout. A refund will result in an immediate deactivation of the account, and all search history will become inaccessible.