With Portal Pro+™, we've pulled out all the stops. By combining everything you love about Portal Pro with the latest technology, requested features and proprietary data, we've created the most efficient and fool-proof software on the market today. With Portal Pro+™, you'll be able to search by data elements other than name and reduce your verification workload with hit scrubbers, which keeps you ultra efficient. You'll also enjoy unlimited lists, unlimited users, extra reports, and file import reminders.
Portal Pro+™ Includes:

DeepScan

Provider Watch

Unlimited Lists

Unlimited Users

GSA-SAM Hit Scrubber

Exclusion History Report

Expanded Agency Data View

Upload Reminders

More Features Coming Soon (see our
Services Overview
)!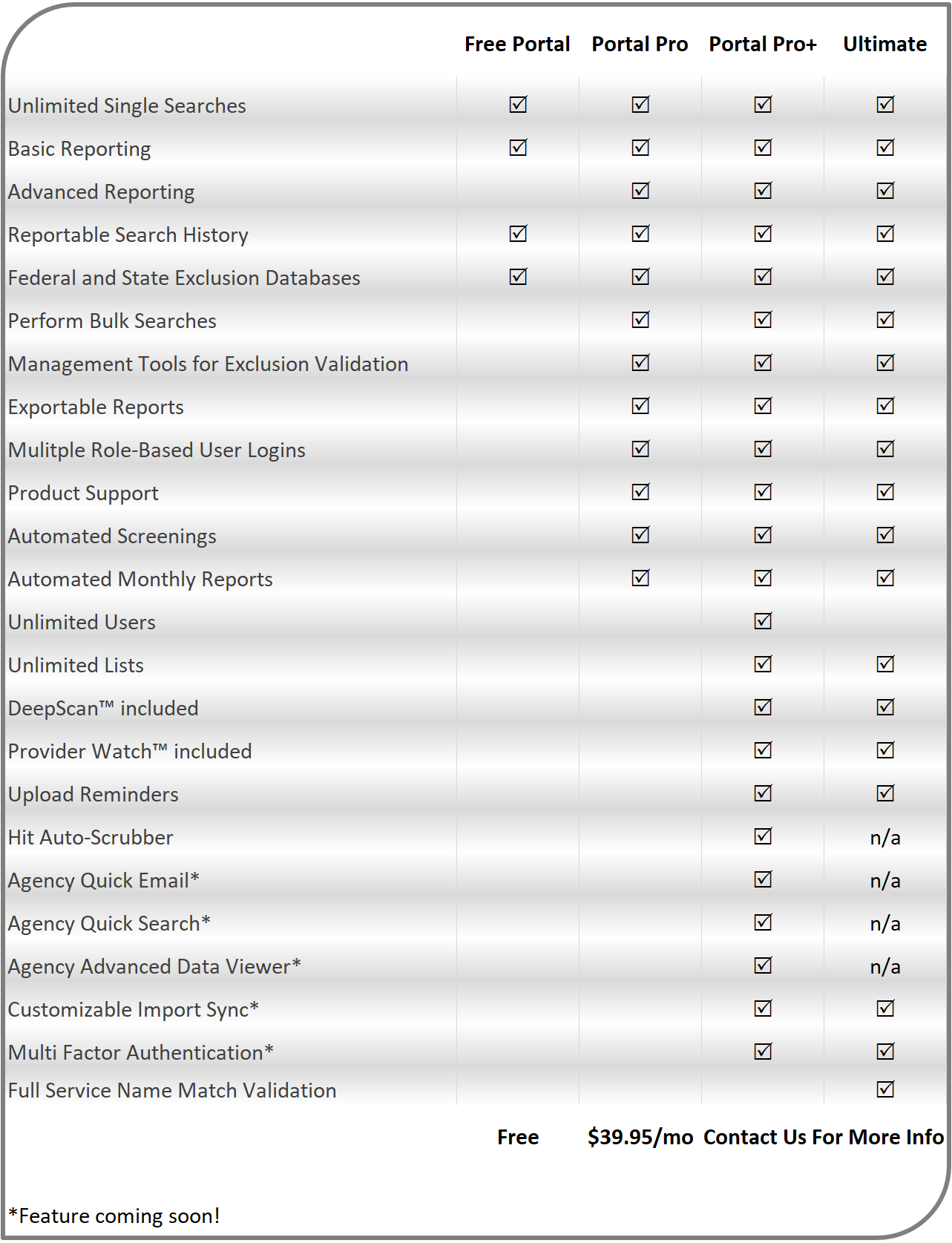 Portal Pro+™ pricing is volume based. Let us know how many values you intend to scan, and we will gladly provide a quote. Please contact us at
Orders@verifycomply.com
or 855-937-2872 to discuss your needs.
Portal Pro+™ is licensed only to the business specified at signup. The software, its outputs, or derivative works may not be copied, redistributed, or resold.